Undergraduate Studies
The undergraduate program in Pacific Islands studies is designed for students desiring an interdisciplinary education and an informed understanding of Oceania and issues of concern to Pacific Islanders.
The undergraduate degree is designed to provide extensive service learning interaction with local Pacific Islander communities in various ways to enhance three core concentrations that define Pacific Islands Studies. Each represents a core component of the field of study as regionally comparative, locally grounded, and creatively expressed.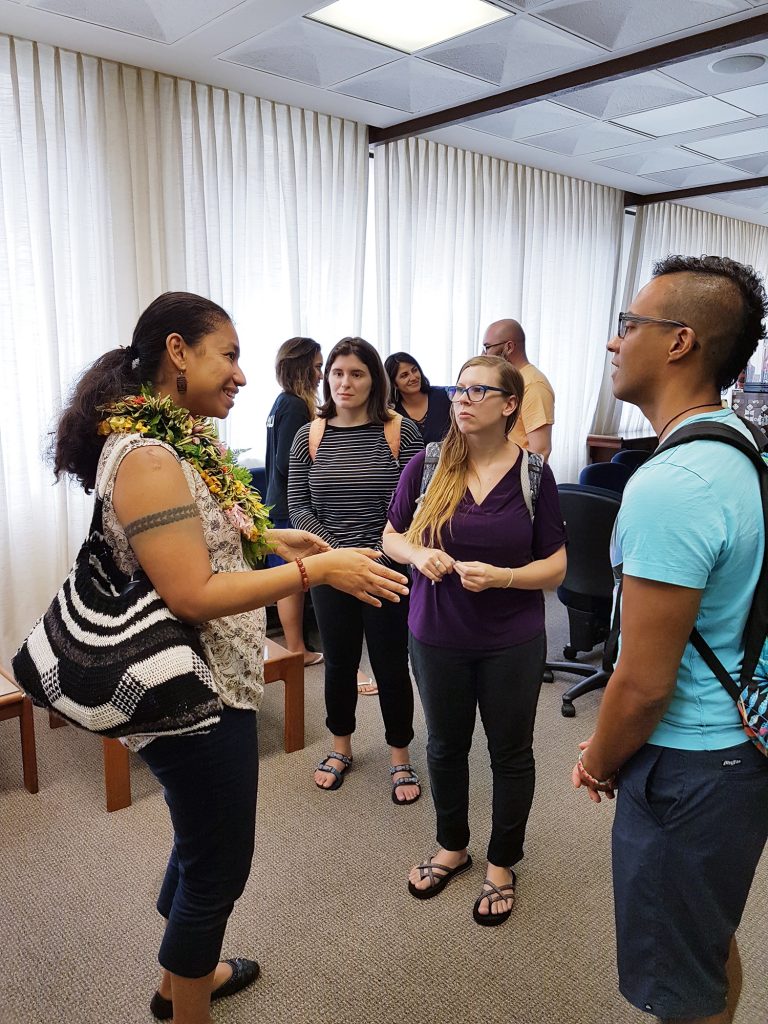 The MA in Pacific Islands Studies is the only program of its kind in the United States. It is intended for students of the region wishing to transcend established disciplinary boundaries and explore innovative approaches to learning about key issues in the Pacific Islands region. As well as course work, the MA program includes two options, thesis and MA portfolio.
CPIS Student Support
CPIS student life offers individuals the potential to enjoy rich academic, professional, and personal experiences. In addition to engaging in rigorous coursework in courses offered by both the Center and its affiliate faculty in departments across the Mānoa campus, CPIS students have the opportunity to engage with a diverse range of scholars, artists, and others from the Pacific community.