Pacific Worlds: Your Pathway into Pacific Islands Studies
Have you ever thought about what lies beyond the horizon as seen from Hawai'i's shores or those of your homeland? Have you ever wanted to see your community's place within the vast yet interconnected region called Oceania? Or have you ever wondered about your connections to Pacific Island neighbors and homelands near and far, in the past and present?
Pacific Worlds: An Introduction to Pacific Islands Studies (PACS 108) is your pathway into Pacific Islands Studies, whether for a semester or a lifetime. PACS 108 is the course for you, whether you are looking for a semester-long introduction to the rich worlds of Oceania to fulfill the required "H" (Hawaiian and Asian or Pacific cultures) general education course designation requirement, or you want to embark on a lifelong journey in Pacific Islands Studies.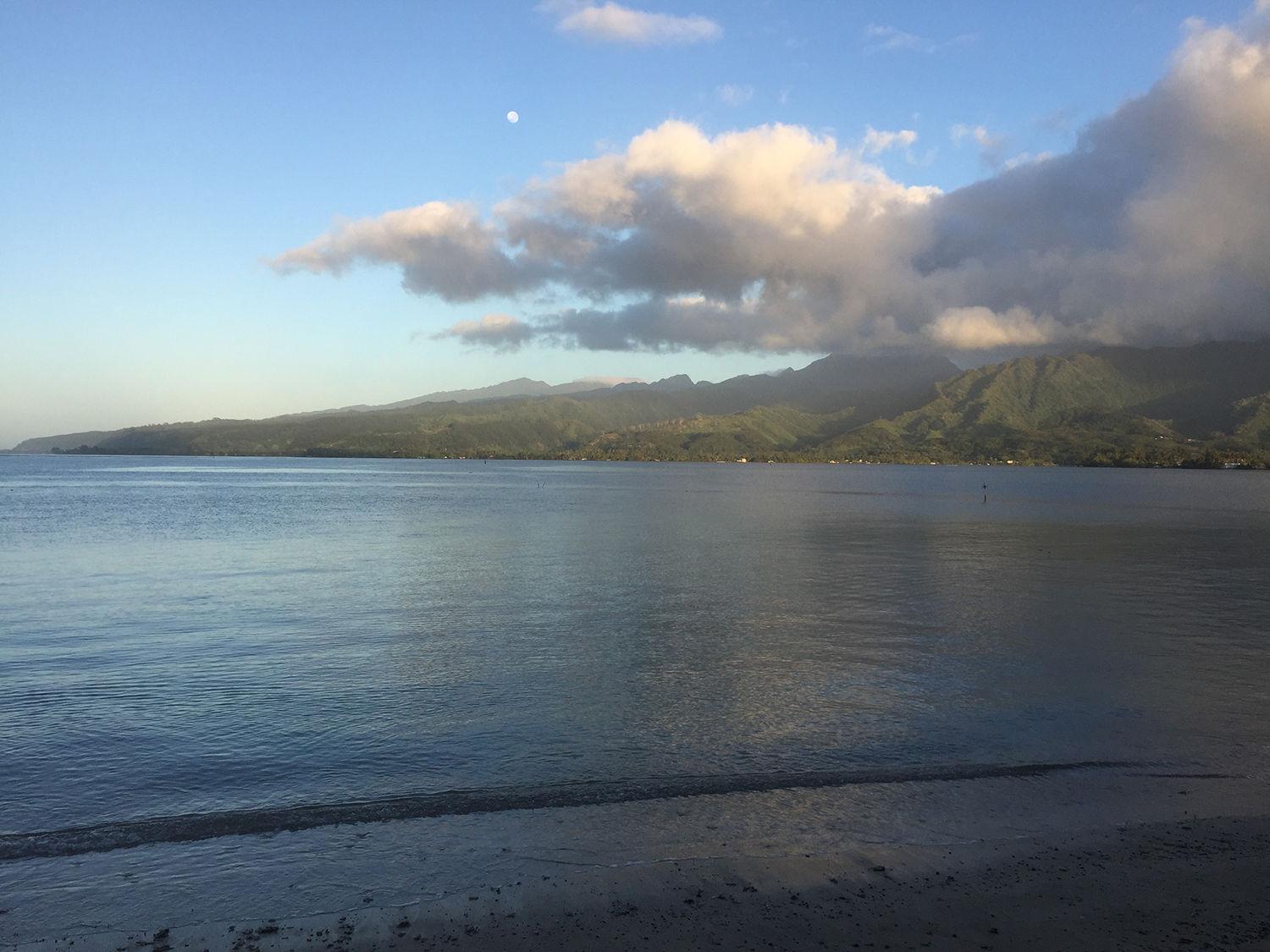 PACS 108 introduces students to the Pacific Islands, a region also known as Oceania, and its peoples and communities. It offers a critical glimpse into the geography, societies, histories, cultures, arts, and contemporary issues of Oceania, and offers a fresh perspective on Hawai'i and other Pacific Islands in the context of shared Oceanic history and contemporary community. The course reminds us that our vision of the world is often too focused on the histories and concerns of the places and peoples of larger continental worlds, and that we miss opportunities to perceive the richness and treasures of our island regions, places, cultures, and histories.
Set sail with us on an epic journey through the histories, cultures, and pressing concerns of societies across Melanesia, Micronesia, and Polynesia! Pacific Worlds emphasizes Pacific Islander perspectives and experiences and seeks to enhance the Mānoa experience. Students will learn concepts that draw on a wealth of knowledge and experiences from across the region, allowing you to become more familiar with both the differences and connections among the islands of Oceania. PACS 108 complements, extends, and enhances coursework in different academic majors and career pathways by making connections within and across our Pacific Worlds.