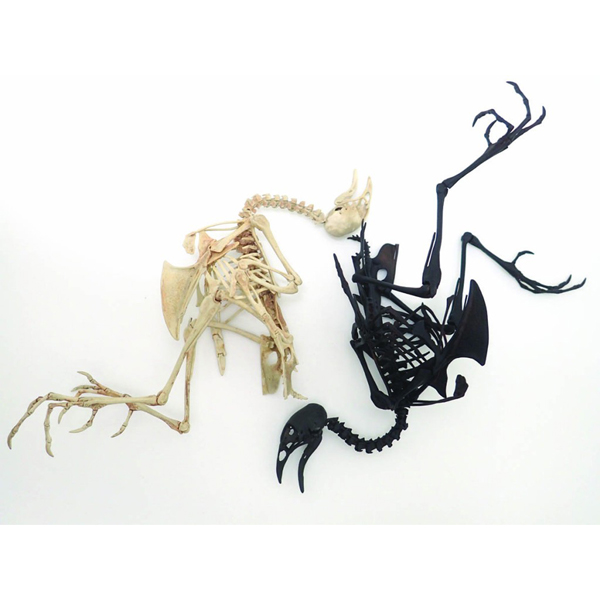 [PUBLIC LECTURE + GALLERY WALK-THROUGH] VISITING SCHOLAR
IKEUCHI TSUTOMU, curator and gallery owner of Roentogenwerke Art Gallery, Tokyo
Lecture: Koh-jutsu: ʻFine Technique' in Contemporary Japanese Art
Tuesday, November 22 / 5:00–6:30 pm / UHM Art Building 101
Free admission. Parking fees may apply.
Koh-jutsu means "fine technique" in Japanese. Tsutomu Ikeuchi has organized the serial exhibition entitled Koh-jutsu at SPIRAL Art Gallery in Tokyo every year since 2010, with the aim of indicating the current essence and future image of Japanese art. The exhibition series introduces art works that feature delicate skill but have powerful impact, demonstrating unique approaches to the manipulation of a wide variety of media to highlight the technical virtuosity of select Japanese artists. In Ikeuchi's lecture, he will explain his concept of Koh-jutsu, discuss the work by artists included in this exhibition series, and explain how and why Japanese art and craft has long been associated with exquisite "fine technique."
Gallery walk-through: Imayō Japan's New Traditionists
Wednesday, November 23 / 1:00-2:00 pm / The Art Gallery, UHM
Free admission. Parking fees may apply.
More info about IKEUCHI Tsutomu
Ikeuchi's lecture and gallery walk-through are part of exhibition events for IMAYŌ. [ For more information ]
Images: (upper) Courtesy of IKEUCHI Tsutomu.
(lower) Imayō logo designed by Chae Ho Lee; YAMAMOTO Tarō, Sumidagawa, Sakuragawa (detail), 2010. Pair of folding screens: sumi ink, mineral pigments, oxidized silver leaf on paper.