COVID-19
As of Friday evening, March 13, 2020, The Art Gallery, the Commons Gallery, and John Young Museum of Art at UHM will be closed to the public until further notice. Public events associated with our exhibitions have been cancelled until further notice.  We believe that this is the best decision in order to protect the health and safety of our staff and visitors and to support local, national, and international efforts to contain the spread of COVID-19.
Thank you for your understanding and support.  We will announce our re-opening and look forward to your visit.
Schedule of events
SPRING 2020

HUED: 2020 BFA EXHIBITION
April 26 – May 15, 2020 / The Art Gallery + Commons Gallery
---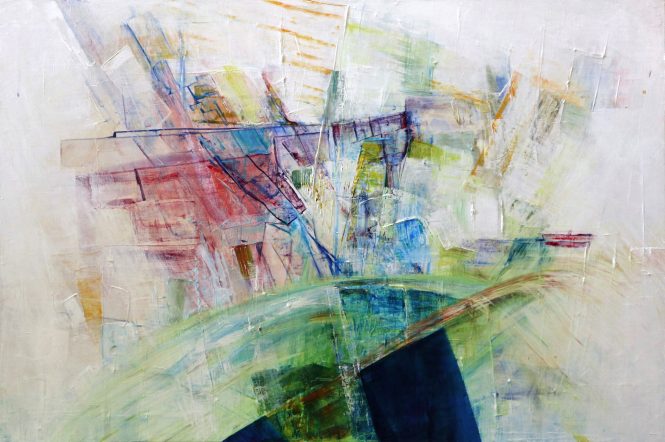 August 26 – September 20, 2019 / Commons Gallery
This exhibition by painter Mary Kim explores the relationship between elements of nature and the complexity of human emotions. It draws its inspiration from The Cowherd and the Weaver Girl (牛郎織女), a Chinese folktale dating back more than 2600 years. The forlorn lovers of this bittersweet story are only permitted to meet once a year. Their tears of joy when they meet, and those of sadness when they part, are the source of rain in the human world.
SUBSCRIBE TO JOHN YOUNG MUSEUM OF ART + UHM GALLERIES ANNOUNCEMENTS