EXHIBITION
Tokyo Midtown 2017 Grand Prize Winner: Miya Kaneko
January 30 – February 7, 2018
Commons Gallery
This exhibition highlights the work of Miya Kaneko, grand prize winner of the Tokyo Midtown 2017 annual art and design competition.
Ms. Kaneko's artwork is on view in the Commons Gallery, UHM, where is also working on two interactive art projects. She is asking visitors to bring in maps of places that have significant memories for them which she plans to incorporate into her work. She engraves the names of the cities on a sheet of aluminum. In the second project asks visitors to take a photo of Miya or something that reminds the visitor of her. She will incorporate those photos into a larger artwork.
Miya Kaneko graduated in 2011 from Tama Art University with a bachelor's degree in metal works. She obtained a master's degree in art in 2013 and Ph.D. in 2017 at Tama Art University Graduate School of Art and Design.
Her recent exhibitions include Tama Art University Doctoral Program Graduation Exhibition at Tama Art University Museum in Tokyo, 2017; JIGUM exhibition at Art District_p in Busan, South Korea, 2016; and Kaneko Miya: Searching for the Image of Cities exhibition at KOMAGOME1-14cas in Tokyo, 2016.
She resides in Yokohama City, Japan.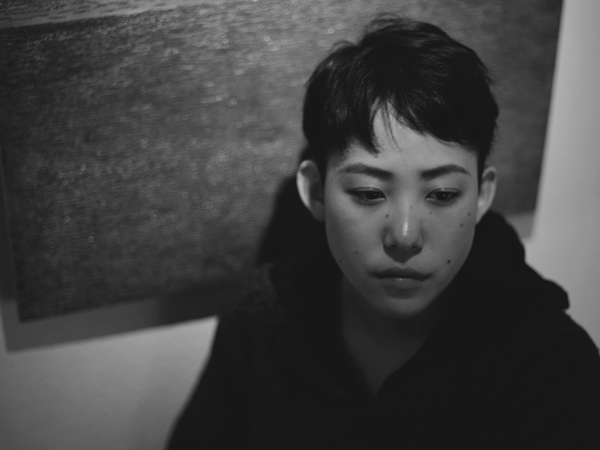 Image (top):
Miya Kaneko
Translate the silence of the map
Aluminum, steel
Collaborator: AKAHARA Co., Ltd.
Ms. Kaneko's text for Translate the silence of the map (above):
Engraved here are the names of cities. When you see the names of cities you know, what thoughts come to you? Do you think of something that happened recently or in the past or do you remember the sound of someone's voice? Please listen to those memories; old memories and other people's memories lie hidden within the name of a city. Like a humming, rumbling noise, all these memories are jumbled together in the city.
Gallery hours + admission:
Mon. – Fri. 10:00 a.m. – 4:00 p.m.
Sun. 12:00 – 4:00 p.m.
Closed Saturdays
Free admission. Donations are appreciated.
Parking fees may apply.