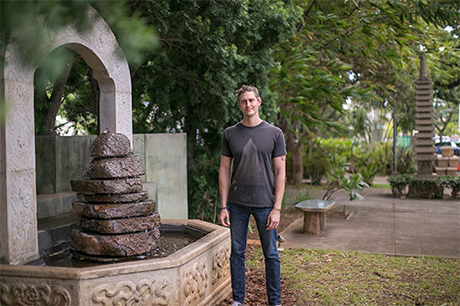 KAMRAN SAMIMI NEWS
1- Presenting at PECHA KUCHA HONOLULU #32 along with other UHM folks alums Duncan Dempster + Tom Walker, and faculty Joseph Stanton + Jose Ferreira.
2- Featured in Stone & Sea at the HISAM x Mori shop on January 5th with Franco Salmoiraghi, and alums Mark Kushimi and Nick Bleeker.
3- recently completed a large-scale sculpture+fountain for the Honolulu Museum Art School.