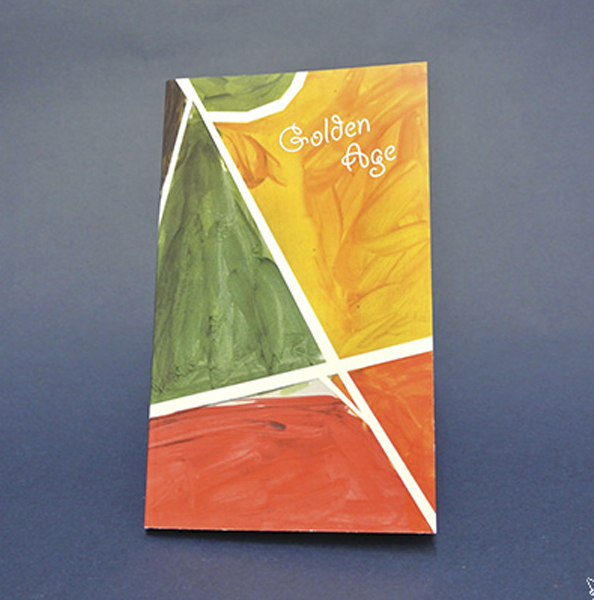 INTERSECTIONS  VISITING  SCHOLAR
MARCO ANTONINI
Lecture:
Revolution in (Re)Form
More Thoughts on Abstract Painting Today
Wednesday, November 18
ART Auditorium, ART Building
6:30-8:00 pm
6:00-6:30 pm Light reception
Marco Antonini presents a slide lecture that takes Revolution in (Re)Form: More Thoughts on Abstraction Today, his eponymous essay for the exhibition NEW NEW YORK: Abstract Painting in the 21st Century as a departure point for an informed and timely analysis of recent trends in contemporary abstract painting. The lecture will pay particular attention to the significance of labor dynamics (and their socio-economical implications) and their relation to abstraction (and painting's) eternal returns.
A writer and independent curator, Antonini is the author of the essay Revolution in (Re)Form: More Thoughts on Abstract Painting Today for the exhibition and catalogue NEW NEW YORK: Abstract Painting in the 21st Century that is on view at The Art Gallery at UHM from October 4 – December 4, 2015. The exhibition catalogue will be available in limited quantities at The Art Gallery and by order at http://www.blurb.com/b/6468718-new-new-york
Together with Christopher K. Ho, Antonini conceived and edited the book, Golden Age: Perspectives on Abstract Painting Today (2014, NURTUREart Press – ISBN-10: 0980198542) a collection of essays and interviews by Jonathan Allmaier, Marco Antonini, David Xu Borgonjon, Vince Contarino, Ariel Dill, David Geers, Keenan Jay, Christopher K. Ho, Lauren Martin, Lauren Portada, Nathlie Provosty, Lane Relyea, Gregory Sholette, Stephen Truax, and Keith J. Varadi. Golden Age is required reading for those looking to understand—and to probe—the recent return and rise of abstract painting in the U.S.; the nascent Bushwick art scene; and the conflicting positions of its key participants. Antonini lives and works in New York City. He is the director of NURTUREart, a non-profit space for contemporary art.