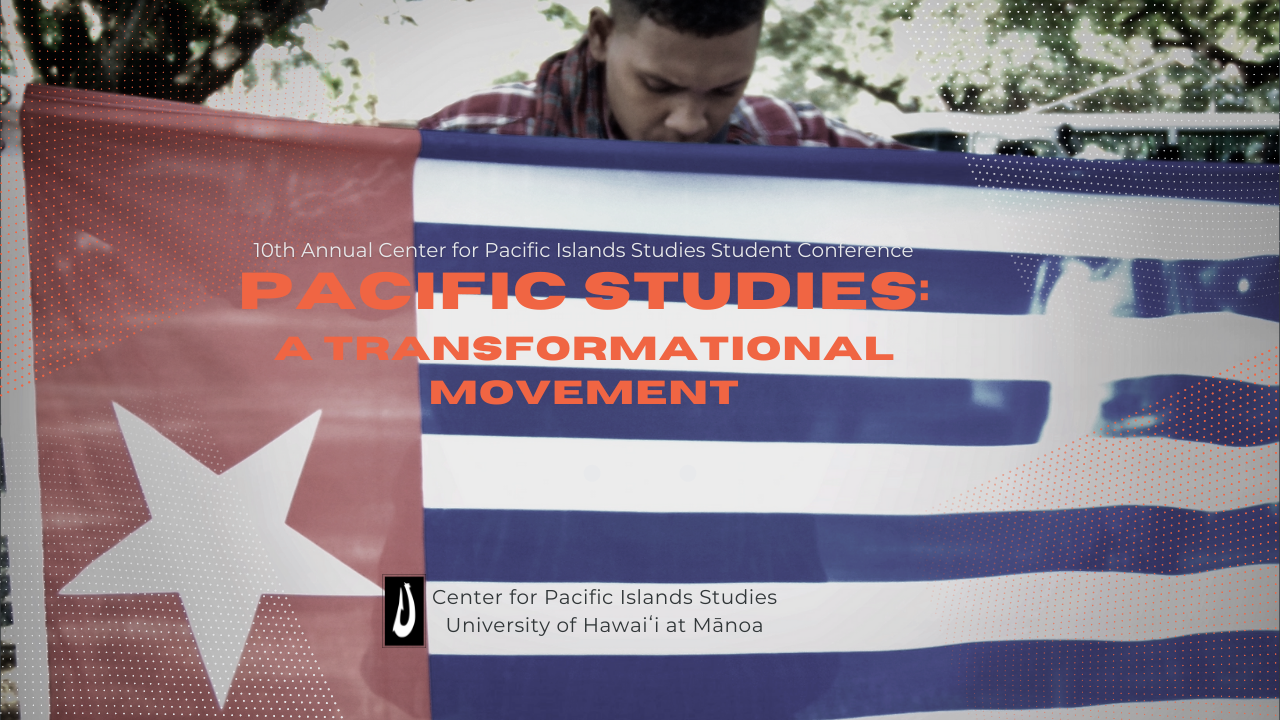 The 10th annual Center for Pacific Islands Studies (CPIS) student conference "Pacific Studies: A Transformational Movement" is scheduled for 11 April 2022 and will be held entirely online. It will feature student work focused on the Pacific from across academic disciplines as well as an exciting roundtable bringing into view a timely conversation about the nexus of Pacific Studies and community activism.
While the horrors of inequity and injustice under colonialism and neocolonialism have been made grossly apparent in recent years, we are also reminded of the many social justice movements that have sought and won our liberation. In Oceania, these transformational movements have been demanding decolonization for decades, and have also shaped the academic field we now know as Pacific Studies. This year's conference engages, critically examines, and celebrates social justice movements and organizing, as well as all the ways our work within and beyond the academy has been transformational in the Pacific. We invite submissions that explore this theme in any way, but are especially interested in those that speak to the following topics:
Social justice movements in Oceania
Decolonization, demilitarization, and sovereignty
Transformational Pacific leadership
Transboundary relations and Oceanic solidarities
Indigenous resistance and resilience
Activism within and beyond the disciplines
Students of all disciplines and at all degree levels are encouraged to submit proposals for a range of presentation formats from research paper presentations to creative/performative presentations or panels. Proposals should include a presentation title, a 250-word abstract, and a short biography of the author.
Please submit proposals to http://go.hawaii.edu/nuV by 15 March 2022 at 10p Hawai'i Standard Time (HST).
Send all inquiries directly to cpiscon@hawaii.edu and please share this call with your networks. We look forward to your submissions!