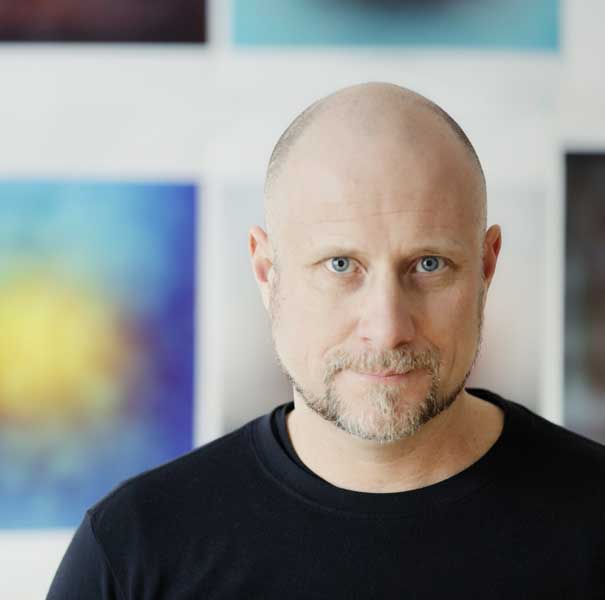 ART EVENT
TREVOR PAGLEN
A free public lecture and book-signing
Thursday, January 21, 2016 / 6–8pm
ART Auditorium, UH Mānoa Campus
Trevor Paglen is a photographer, cinematographer, geographer, and writer who delves in the secret and invisible worlds of government infrastructure and state surveillance—from football field-sized satellite antennas in space to fighter-jet contrails. He practices "experimental geography" as a means to learn how to see the historical moment we live in and to imagine alternative futures. In How to See the Surveillance State, Paglen will share more than a decade's worth of images, research, and stories. He will also discuss his current project of photographing deep-sea fiber optic telecommunications cables running across the Pacific.
Paglen is the author of five books including Blank Spots on the Map: The Dark Geography of the Pentagon's Secret World (2009); Invisible: Covert Operations and Classified Landscapes (2010); and The Last Pictures (2012). He was also a cinematographer for Laura Poitras' documentary on Edward Snowden, Citizenfour, which won the Academy Award for Best Documentary Feature in 2015.
The New York Times, The New Yorker, and Art Forum have written about Paglen. In 2014, he received the Electronic Frontier Foundation's Pioneer Award for his work as a "groundbreaking investigative artist." Most recently, he was the Smithsonian's Clarice Smith Distinguished Lecturer in American Art. He holds a BA from UC Berkeley, an MFA from the Art Institute of Chicago, and a PhD in Geography from UC Berkeley.
Paglen will sign books following his lecture. The UH Bookstore will have books available for purchase.
This event is made possible by the late Dr. Dai Ho Chun through his estate gift, which established The Dai Ho Chun Endowment for Distinguished Lecturers at the University of Hawai'i at Mānoa Colleges of Arts & Sciences. Dr. Chun was a distinguished and visionary educator. This lecture is also sponsored by the College of Arts and Humanities and the College of Languages, Linguistics & Literature, with co-sponsorship by the departments of Theatre and Dance, Art and Art History, American Studies, Geography, and Political Science, and the Academy of Creative Media.