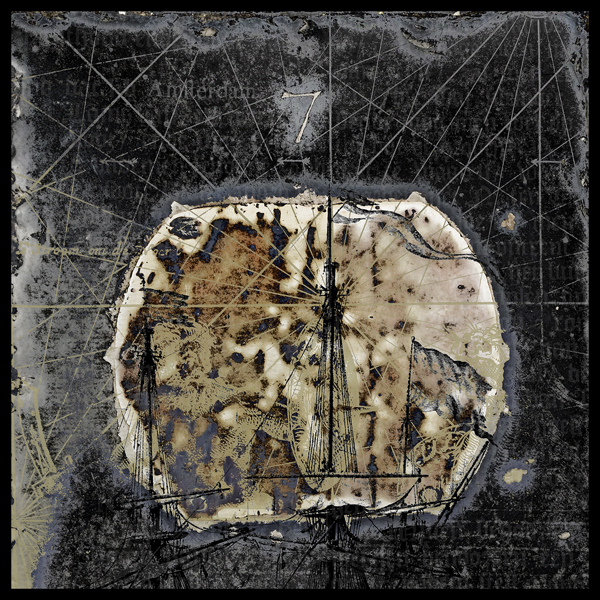 EXHIBITION
GROENIGER [META]
August 24 – September 18, 2015
The Art Gallery at the University of Hawai'i at Mānoa
EVENTS
free and open to the public
Sunday, August 30 The Art Gallery
2-3 pm, Gallery walk-through with Scott Groeniger
3-5 pm, Reception
Tuesday, September 1 The Art Gallery
2-3 pm, Reception
Scott Groeniger, associate professor of art at the Department of Art + Art History, University of Hawai'i at Mānoa (UHM), presents a collection of recent digital prints and videos, many of which were created during his 2014 residencies in Amsterdam, Netherlands, and in Beijing and Taiyuan, China.
Groeniger states, "I am interested in versions of iterations of prints. Versioning, in terms of the printed edition, produces multiple prints that are as visually similar as one's process or skill will allow. In this sense however, I do not make editions of prints. I make versions of prints that are unique and sourced from other prints. Often the 'print,' similar to the photographic negative, is the beginning of my process rather than the end. Although some of the work in this exhibition reaches back over a decade, the newest work represents the most current research in my studio practice and the culmination of all the creative work I've been engaged in since I arrived at the University of Hawai'i at Mānoa in 2007.
"Stemming from the processes of traditional printmaking—specifically lithography and screen printing—my new work is filtered back though more contemporary techniques of digital imaging and photography. The result of this experimentation can be understood as printed images of images of prints. The prefix meta is used to reference an idea that is about its own category—an X about X. In linguistics, grammar is considered to be meta-language or language about language. In computational science, metadata is data about data. In my most current work I am experimenting with printing prints made for reprinting the grammar of printmaking, or in effect, printing the metaprint."
ARTIST INFO:
Scott Groeniger is an associate professor and serves as the print media area chair in the Department of Art + Art History, UHM. He has had solo exhibitions at the Beijing Studio Center Gallery, China; Open Source Gallery, Brooklyn, New York, and the Hui No'eau Visual Arts Center, Maui. Recent group exhibitions include venues such as 3331 Arts Chiyoda, Tokyo; Conley Art Gallery, Fresno State University, California; University of Canterbury, Christchurch, New Zealand; 808 Gallery at Boston University; and the Honolulu Museum Art School Gallery, Hawai'i. His work has also been presented in London, United Kingdom; Prague, Czech Republic; and Ping Yao, Shanghai, and Taiyuan City, China.
Groeniger is a co-founder of the Lithopixel Refactory Collective (LRC), a group of artists from the UHM who explore the absurdity of printmaking through a temporary production studio that includes lithography, digital printing, live audio, print gallery, and shredding facilities. LRC presented a project performance at the 42nd Annual Southern Graphics Council International Conference (2014), San Francisco State University. Groeniger received his BFA from The Ohio State University, and his MFA from the School of The Art Institute of Chicago.
to learn more about scott + his work.
Image:
Scott Groeniger
Hardcore #1
archival pigment image transfer, white marble dust, acrylic polymer, gelatin on wood panel
Courtesy of the artist