MA Alum JAMES JACK – TWO EXHIBITIONS
Dirt Restaurant
WORLD DIRT ASSOCIATION
Sommelier : May 3-7th + May 13, 14 : 13:00-16:00
Artists Shotaro Yoshino, James Jack and Yoshitaka Nanjo serve drinks from the special dirt menu during these exclusive open sommelier hours during golden week and the final week of the exhibition.
——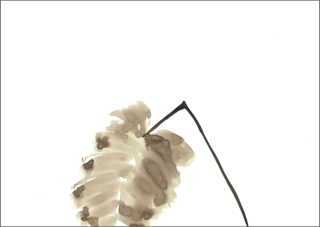 Upcoming Solo Botanical Lessons in Idleness
(Curated by Leonhard Bartolemeus) at Jakarta Art Council Gallery
A newly created art installation based on stories of botanical specimens that have migrated to and from Java via maritime pathways. What lessons can we learn from botanicals which are re-imagined in the complexities of the sea today?
More about JAMES