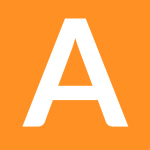 ART EVENT
HARUKA IHARADA: ALTERNATIVE ART IN ASIA (OR, HOW TO USE ART TO SURVIVE IN THE WORLD)
February 14, 2018
3:30-5:30
iLab (Building 36, adjacent to the ART Building) at the University of Hawai'i at Mānoa
Haruka Iharada will introduce case studies of artists based on her film and curatorial projects around Asia, with a special attention on Okinawa, her birth-place. In these various contexts, she identifies an alternative constellation emerging against the background of globalization. Haruka Iharada is an Independent Curator and Arts Coordinator. Born in 1991 in Okinawa, she holds an MA in Tokyo University of the Arts. She is in charge of the Collaboration Project with ASEAN countries as a Research Associate of the Tokyo University of the Arts. She has organized exhibitions, film screenings, and symposiums. She has been especially committed to filming art related to militarism in the Okinawa Prefecture, recently worked on the Yorimichi Caravan Project a filmmaking project and screening tour in seven cities across Asia, and curated the exhibition The more beautiful it becomes: Uthukusikereba Utukusiihodo at Maruki-Gallary(Saitama Prefecture), 2017.
All events are free and open to the public.
Funding provided by Japan Foundation & Nomura Foundation
Parking fees may apply.