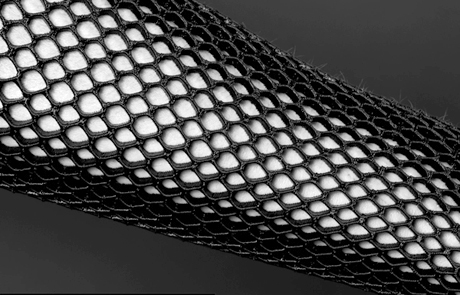 EXHIBITION
COLLIDER 7 [VOXEL]
AUGUST 22 – SEPTEMBER 16, 2016
Commons Gallery
Tuesday, August 23
4:00-5:15 pm, Reception
Collider 7 [voxel], curated by Markus Vogl + Margarita Benitez, is part of the Collider Exhibition Series that examines the impact, implications and inspiration of the phenomenon generally categorized under the umbrella term New Media, within the design practice and fine arts. Exhibition includes works by virtual reality artists, filmmakers, developers, and artists utilizing voxels, a computational 3D volume—think 3D pixel!
In 2017 Collider 7 [voxel] will be traveling to The University of Akron Emily Davis Gallery at the Myers School of Art.
Margarita Benitez is the fashion technologist and an assistant professor at The Fashion School at Kent State University. Markus Vogl is an assistant professor in graphic design at the Myers School of Art at the University of Akron. Their current research explores 3D printing and transformation of the human form through concepts of biomimicry, interactive sound and visual installations, open source tools for artists and material explorations for fused filament fabrication. Their work has been showcased on five continents.
Gallery Hours / M-F 10 am – 4 pm; Sun. 12 – 4 pm;
Closed Sat.
Admission to the exhibition is free. Parking fees may apply.