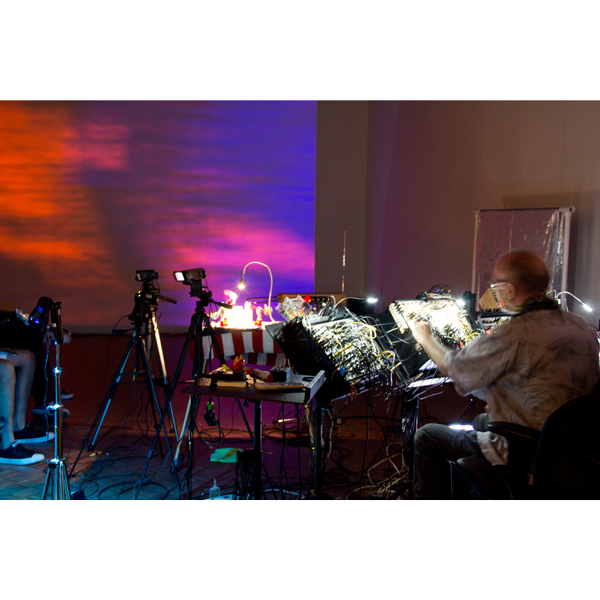 EXHIBITION

SPECIAL EVENTS for AESTHETIC SURPLUS KOMPANY PRESENTS . . .
This exhibition features works by Peter Chamberlain, professor of electronic art, University of Hawai'i at Mānoa. (more info about this exhibition)
SPECIAL EVENTS & ACTIVITIES
All events and activities are held at The Art Gallery, UHM.
Free and open to the public; more activities and info to come.
Sunday, August 28
2:00-3:00 pm, Gallery walk-through with the artist
3:00-5:00 pm, Reception
Thursday, September 1
2:30-3:30 pm, Gallery walk-through with the artist, The Art Gallery
Friday, September 2
2:00-3:30 pm, Hip Hip Meets Analog with Treyvon Love and Friends
Sunday, September 4
2:00-3:30 pm, Dance Improv with Peiling Kau and Gretchen Ju (sound)
Friday, September 9
3:00-4:00 pm, Spoken Word with Imaikalani Kalahele
Sunday, September 11
2:00-3:30 pm, Dance Improv with Sumr Mie and Cocoa Chandelier
Friday, September 16
Closing Event
A.S.K. ACTIVITIES:
(general information below; more info will be added as it becomes available)
Mondays and Wednesdays
Constantly evolving modulated sound and video will run throughout the day, sometimes with student involvement.
Tuesdays and Thursdays
Performed events and real-time interactions with live improvisation will take place primarily between Chamberlain, control elements, content elements, and sometimes with guests using the voltage control system and kinetic subject matter.
Fridays
Performed events of collaborations between the voltage control system and guests will occur.
Sundays
Performed events are planned in which Chamberlain collaborates with invited artists with the goal of enhancing their performances via interactive technology.
Image:
Courtesy of the artist.
Gallery hours:
Mon.-Fri. 10:00 am – 4:00 pm
Sun. 12:00 – 4:00 pm
Closed: Saturdays; Labor Day, Sept. 5.
Free admission. Donations are appreciated. Parking fees may apply.